The ST is a wonderful model to build big but wonderful
The OcCre (not historically correct) at 1:90 is 1,08m in length at 1:72 it will be huge
I am happy to see that your model got the 4 chase gun at the stern OcCre did not include them.
Here a 3 reference about the ST for deck and gun complement at different time during the ST life
(El ST es un modelo maravilloso para construir grandes pero maravillosos
El OcCre (no históricamente correcto) a 1:90 tiene una longitud de 1,08 m a 1:72, será enorme
Me alegra ver que su modelo tiene la pistola de persecución 4 en la popa de OcCre no los incluyó.
Aquí una referencia 3 sobre el ST para el complemento de cubierta y arma en diferentes momentos durante la vida del ST)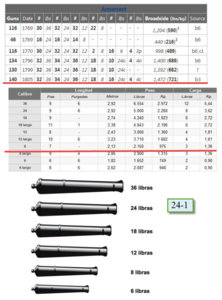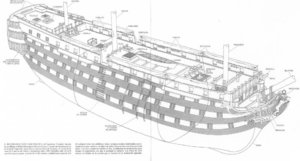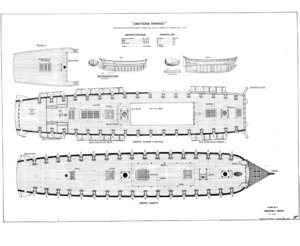 Here a link that you probably know that got reference about the Spanish Navy
(Aquí un enlace que probablemente conozcas que obtuvo referencias sobre la Armada Española)
https://www.todoababor.es/historia/
and a representation done by Carlos Parrilla of the Trafalgar 1805 140 guns version copper hull and red/black/white color hull.
(y una representación realizada por Carlos Parrilla de la versión Trafalgar 1805 de 140 cañones, casco de cobre y casco de color rojo / negro / blanco.)