Joined

May 15, 2020
Messages

79
Points

103
Location
13.
The work continued with the rest of the deck fittings. Sail traveller:
Tiller and its tackle: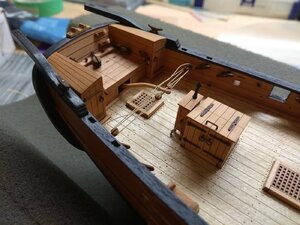 Capstan, anchors and anchor ropes:
After most of the fitting were installed, I proceeded to assemble cannon carriages and cannon breech ropes. I used a very simple jig to prepare breach ropes. It is a small board with a few holes drilled into it and a rubber band on top. To make breech ropes I first attach a longer piece of rope to the cannon and then insert it under the rubber band: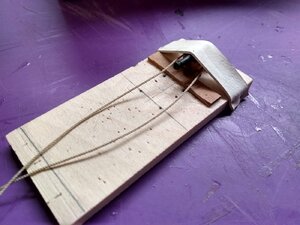 Then I attach eyebolts to the protruding ropes: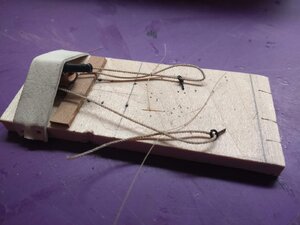 Finally I insert the eyebolts into pre-drilled holes and adjust the length of the breech ropes:
After the knots are tied and a tiny drop of CA glue applied to them the cannon is removed from the jig, all that is left to do is to trim the ropes:
Finally all the fittings and cannons were installed: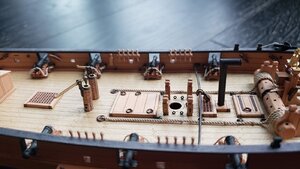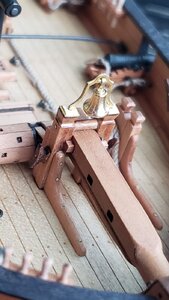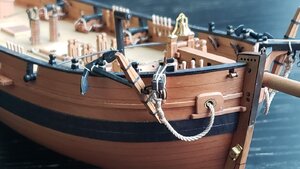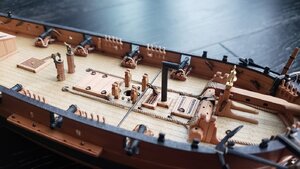 Now I can proceed to making the mast and the rest of the yards...