Closing the skylight and start the cladding.
Surprisingly the little skylight window was well cut, of course it needed a little sanding here and there but otherwise not bad. The structure was completed with some scratched up ID card wallet and was left to dry.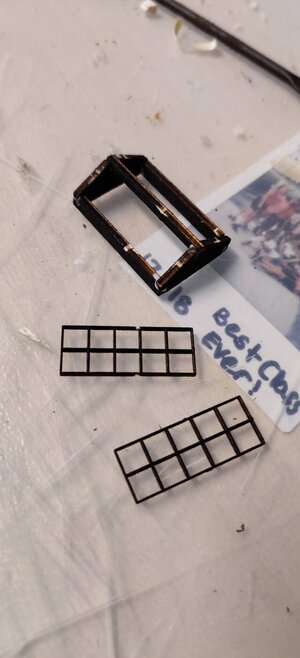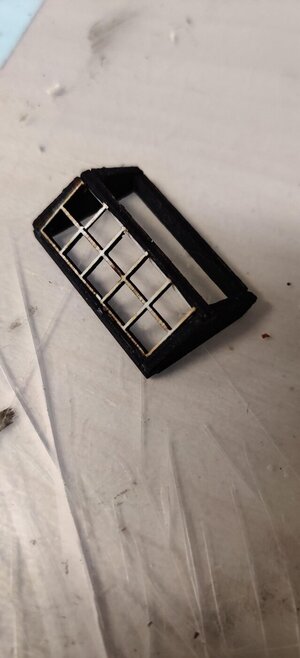 The tail of the upper deck seemed strange, parts are now obviously missing is great quantities, the curved top made sense but had nothing to support it so a fair amount of balsa was needed.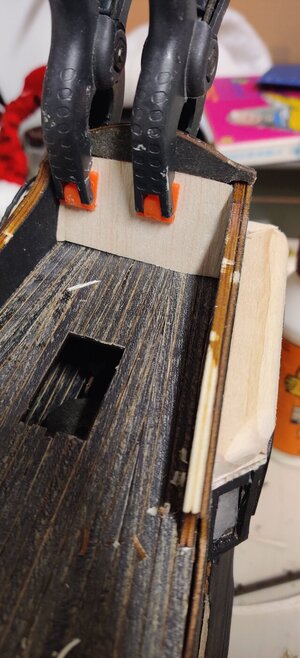 But it seemed to be taking shape and the Stained Ash was doing a great job of hiding the variances in material selection.