The copper plating of the hull is made with a 6.35mm 1/4'' wide copper tape on a 33m 36yard roll supplied in the kit.
Each plate should be cut in length of 12mm or11/16''
Half of the shell is made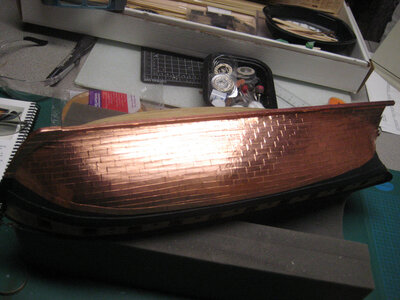 And immediately the problems started.
During the copper plating of the hull of the Santisima Trinidad about ten years ago I had explored the copper tape method and quickly rejected this solution and used copper plates from Mantua with a good result
Well the problem is that the @ $ #?% $ # Plates peel off at certain places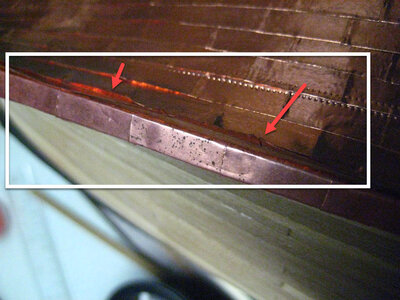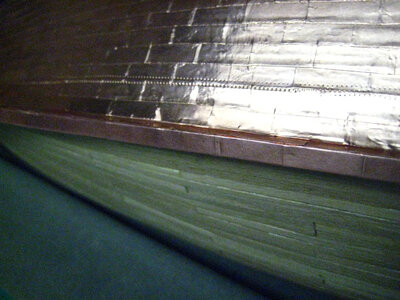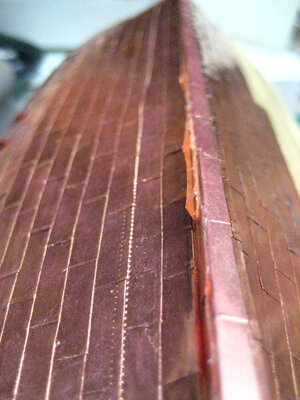 I to try to correct with contact glue + - good.
Crying on my older son shoulder he suggested to me to use the heat with a hair dryer I was able to do the most by corrections for the one that was more recalcitrant I used my electric plank bender.
Now the hull is good enough and after 72 hours it staid on so it should hold but should not be manipulated too much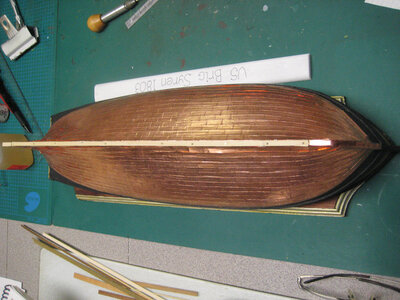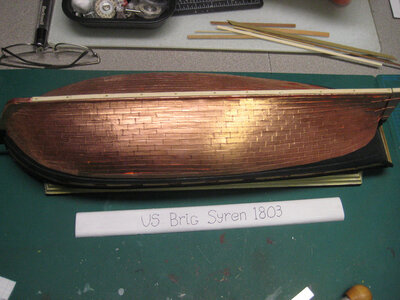 So I decided to make the base immediately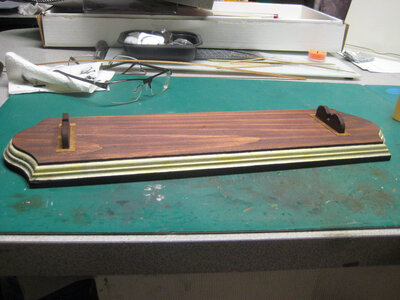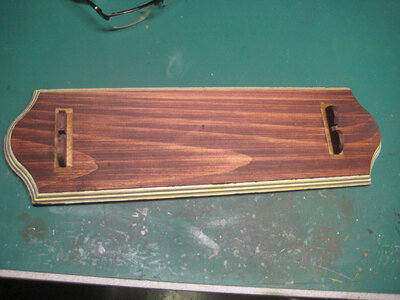 And his identification plate which will be made on a copper bar + later if the mood comes
Write the text I want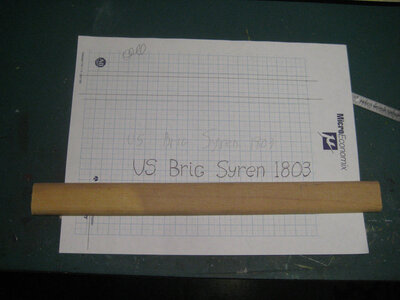 Transferred to a wooden support
Here is the Syren on its base