Joined

Jan 3, 2013
Messages

118
Points

113
Location
Excellent progress!

I am impressed with the gun barrels color. How did you paint (if this is a paint\weathering)?
Thank you for your kind comments.
Since I don't know if you ask me about the barrels or the gun barrels, I explain both (My english is limited
).
The cannon
have also been airbrushed.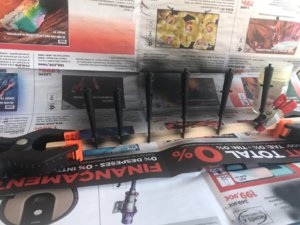 I first apply two coats of black acrylic. Vallejo Air 71057
When the second coat has not yet fully dried, I apply the silver color (Vallejo Air 71063) very gently and by far. Too little paint to simulate the metallic effect. As the black background is still a little wet, it looks as if it were the same painting.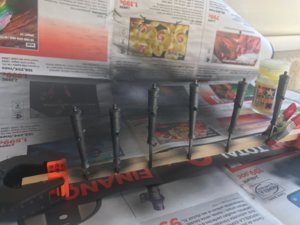 When everything is dry, I apply with the airbrush matte varnish.
The barrels
are made of cherry wood. Once finished, sanding and applying a cherry-colored water stain.
When dry, I apply a soft coat of varnish matte.
Regards