Hello. I am going to build the Amati Riva, Aquarama, an Italian runabout. Although it can be built for radio control I will be making it a static display model and will mostly just show my progress rather than do a very of detailed log of the build.
I'm just putting the final touches to my Amerigo Vespucci build so actual building won't start for a week or so, this is just an introduction to the kit. For those that have been following my Amerigo Vespucci build you'll know how this build has come about but for others let me explain. This is not my normal type of build, I'm the three masts, cannons and lots of rigging type, Victory, Royal William etc, however I usually take on a lesser build between major projects usually for friends and often plastic, see my Titanic. I have a good friend who has a small business making and fitting windows, he collects and displays models but he doesn't make them, he wanted a model of this boat and has asked me if he supplied the kit would I make it up for him, in return as he had the facilities he would make me a glass display case for my Amerigo. Now that was too good an offer to turn down so I agreed and the kit arrived.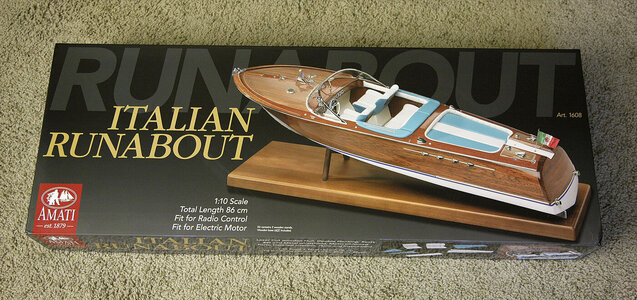 This Riva is a beautiful and iconic boat that evokes classic Italian style from the 60s it is a millionaire's toy with two twelve cylinder Lamborghini engines, you can just imagine Sophia Loren and Cary Grant stepping off one of these as they pull onto a restaurant jetty for lunch.
The kit comes with everything needed, it has five 1:1 plan sheets and a pictorial manual which gives very clear step by step instruction using excellent photographs, it misses nothing out even the most insignificant part is shown, it is easy to follow and seems to leave nothing in doubt. The wood is ply, lime and mahogany all of the very highest quality and beautifully cut, there is very little char to the laser cut ply, the holding tabs are only 1mm and are easy to cut away, this is I think the best wood offering that I have seen in any kit. There are a large amount of cast chromed fittings even an ignition key and nice sheet of photo etch silvered is included. The seats are a sort of rubbery molding, they used to be upholstered in fabric but when they got wet they were ruined so this type was introduced. There is also a sheet of textured vinyl for the cabin upholstery. All in all a well presented high quality kit that I can't see how it could be improved upon.
This boat is all about style, with clean flowing lines and highly polished mahogany panels, it will be necessary for it to look good to have absolutely perfect planking, smooth well varnished with no seams visible, any flaw will be noticed and will spoil its appearance, so that will be my challenge.
ken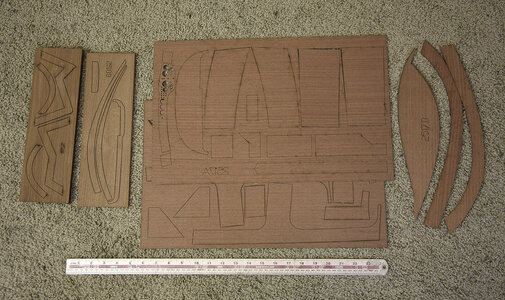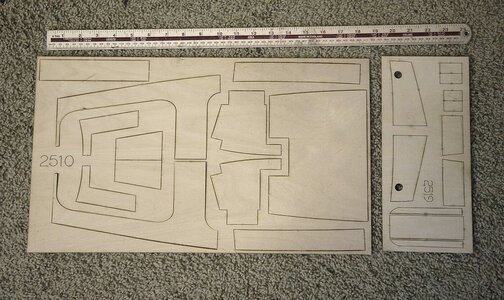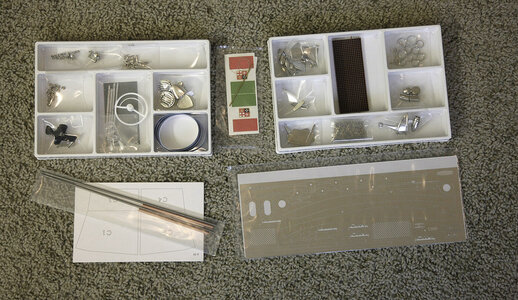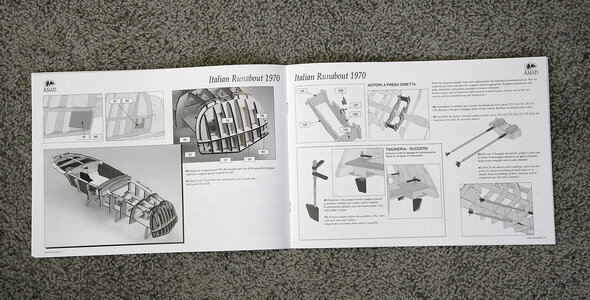 Last edited: