Joined

Apr 30, 2019
Messages

95
Points

103
Location
Hello Everyone,
This is my first posting at SOS forum. I have joined as the result of the encouragement of a couple of my online friends and look forward to meeting new online acquaintances here.
I am well along in my build of the CWM, so I'll post a few pictures at this time to bring you up to date and then add new posts at regular intervals as I move forward from here.
If anyone is contemplating this kit, I can recommend it highly. It is challenging, but very satisfying and is an interesting change from warships. The kit is well designed. As per usual the instructions are minimal but the plans are very comprehensive.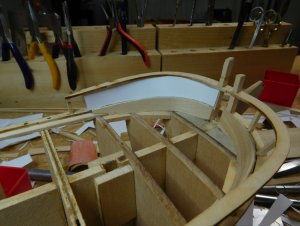 Using thread to represent the metal rods in the skylight.
The tryworks made out of 1mm x 2mm x 4mm boxwood "bricks."
I cut the boats in half to make it easier to shape the interiors.
They glued back together seamlessly.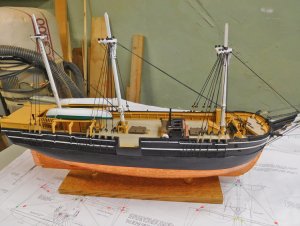 This is where I am at as of now, having just started the standing rigging. Lots more to do yet!
David