Administrator
Staff member
Administrator
Joined

Dec 25, 2017
Messages

18,323
Points

938

Location
Hallo my friend,
I had a similar situation like you on the plank row 16.
I did not make a stealer, due to the fact, that usually at clinker planking no stealers were used and I think technically it is not possible to get it water tight (on the real ship).
I made in row 16 at the stern a short plank with bigger width from scratch
Here are some photos showing the situation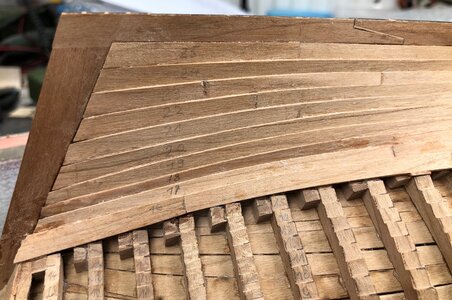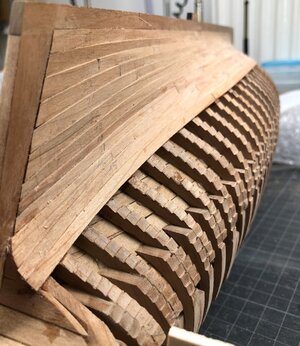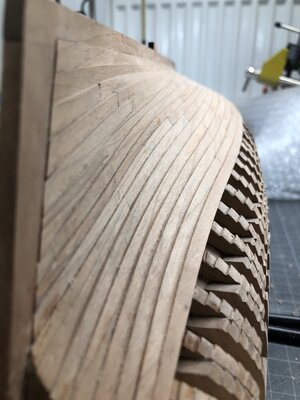 Just yesterday I made the scratch plank 16 on the the other side of the hull.
I am considering either leaving the port side completely unplanked or possibly with the ribbands, taken from the original plans.
One small comment to your planking of row 12 to 15
Seems, that you had at the end at the stern still the planks clinkered and not straight in one line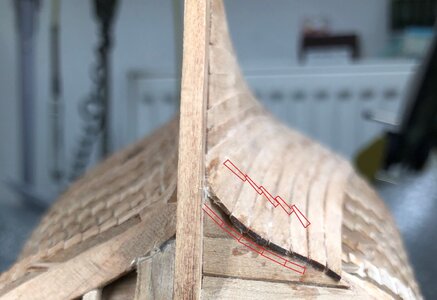 I tried to show it with my red painting.
At the stern all planks are laying carvel and in the first 2 or 3cm the planks are changing into clinker - just the same like you did with the planks before (row 17 to 25)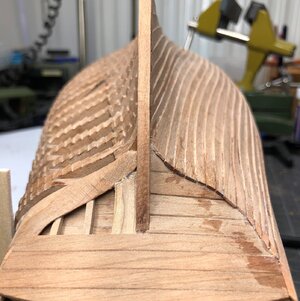 Last edited: