I'm currently on the terraforming of the village's pedestals: not much to show, it's a long and tedious work! And above all, I have to plan if there will be a continuation and on which side...
I also took all the roofs to make them appear more 14th century, with more marked tints, dust between the tiles, moss and earth. It's also quite long to do and I have to make sure that all the roofs have the same alteration.
This village will take many more months to complete...!
But for 2021 (and beyond...), I thought a little bit about a complementary continuation of the village.
A Harbour
Here's a diagram to help me get my thoughts straight:
At the same time, a friend offered me his help, and he has the extreme kindness to design and print in 3D, according to classic plans, a 14th century cog, I still have to dress it in wood paint, make the accessories and the rigging. Plus all the equipment on a scale that would be almost impossible to reproduce in wood with such finesse: various carts, boats, wheelbarrows, grinding wheel, wooden crates, barrels... And I can stay focused on the construction without spending tens of hours on accessories. All this with things I already have in wood and cardboard will give life to the whole!
The prototype of the small-scale cog :
And the "real one" in several pieces :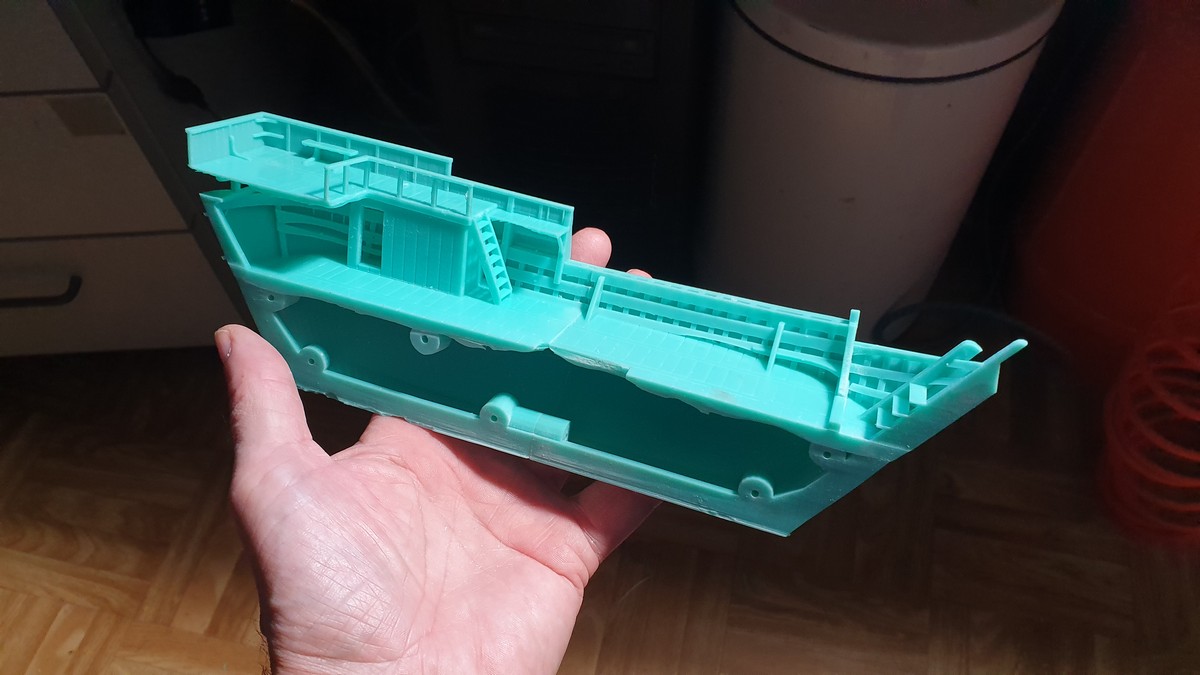 Everything else: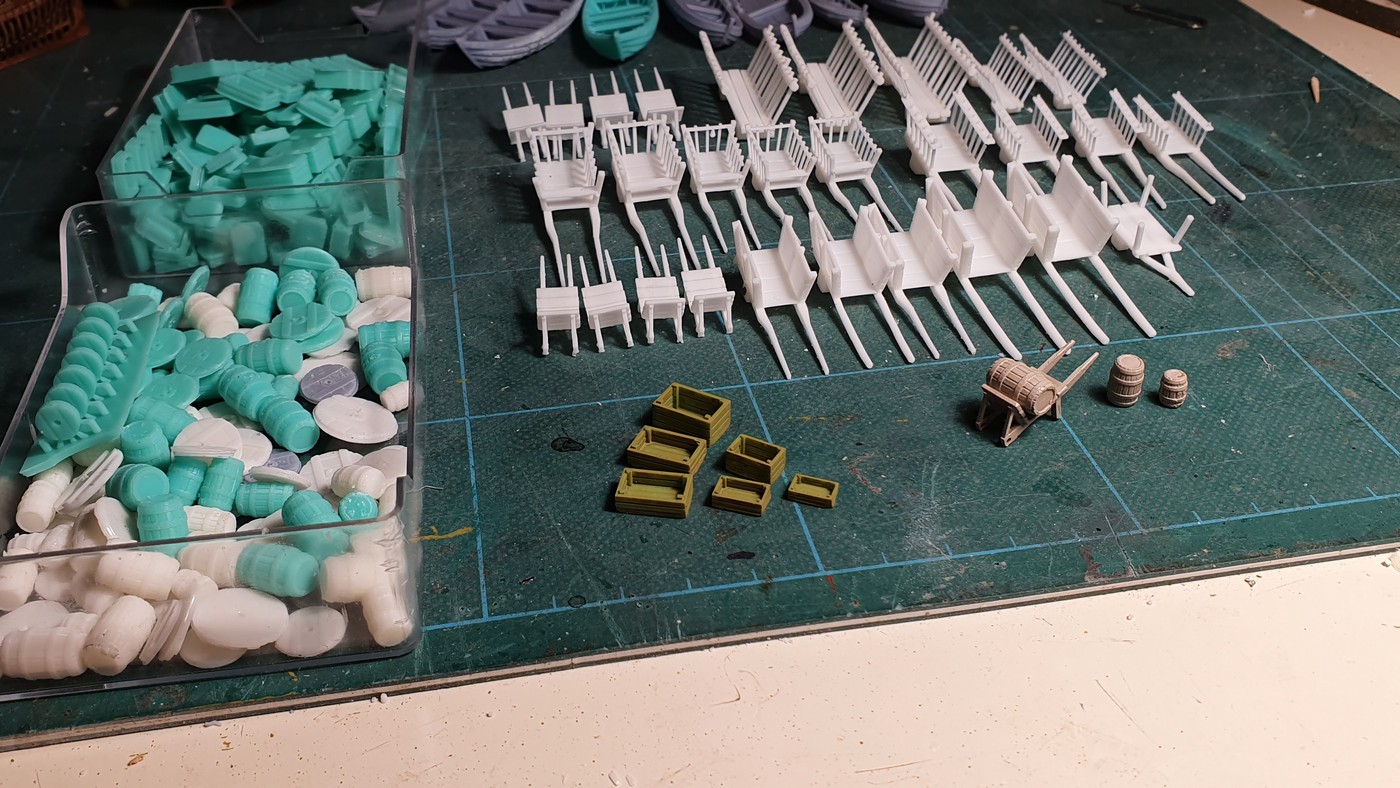 And finally, skeletons of boats to create and complete a shipyard :