So here I am, writing a build log again, though it is the first time on Ships of Scale.
I started all my ship builds with a purpose; I learned the process with the AVS practicum, developed technique and accuracy with the Granado, painted with exotic woods to achieve color differentiation with the fully framed Fair American, achieved historical accuracy with Pegasus with plans from the Maritime museum, built a "74" with Vanguard. After 8 models I was done, finishing the last in 2017.
Ultimately though I missed the building part so I recently purchased the Lady Nelson. It's a small ship but the process is the same, it's a nice model to spend some time building, without spending a LONG time building it.
My detailed build logs for the Fair American, Pegasus, and Granado were lost due to system crash on Model Ship World, though my more abbreviated Vanguard log is still there. Sadly I wasn't smart enough to keep offline copies. So, in the hopes of providing some entertainment, help with building, or demonstrating how not to do so depending on your viewpoint, here's my log for the Amati Lady Nelson. Donnie has always been supportive, so I decided to place the log here.
The kit, despite being a small cutter, is another well designed Victory model series designed by Chris Watton. The material, parts, plans, and wood are all of good quality. I only build from kits by Amati or Caldercraft, I am confident I'll have a good start when I open the box.
[Post Log Edit: I have since discovered Vanguard Models and Syren Ship Models, which are the makers of my next 3 models]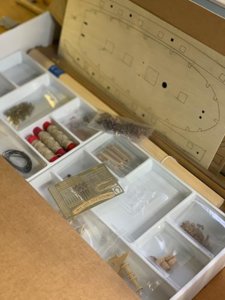 I've reached the point where I'm far more dependent on the plans than instructions. That's good in this case because the plans are well done and the instructions are surprisingly brief. I'm not sure a beginning modeler would get what they need with them, so then the importance of a website like Ships of Scale to be able to seek additional help.
Without being overly critical the MDF in my kit is a bit soft and the walnut laser cut part sheets are too brittle, I've already broken and repaired a few parts despite being careful in removing them from the various walnut sheets. I still recommend the kit, maybe my wasn't stored in the best place at the store I purchased it from. It doesn't deter my confidence in the Amati Victory series models.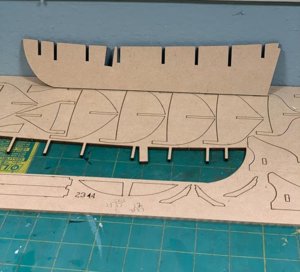 I have a kit and now a job to do, who says retirement is boring. More to follow. I hope you'll follow my log and find some use from it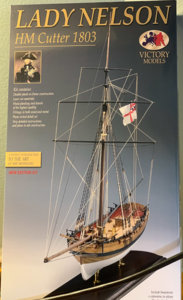 Last edited: