Welcome to my new build log of the HMS Victory. This is a copy of my build log I started on another forum.
This journey has a special meaning for me. All my life I wanted to build a ship. Not just any ship, but a highly detailed model, but as with most things life gets in the way. I built many models as a kid and teenager, but nothing like this. I grew up, went to school, got a degree in electronics, then became an engineer, worked at many trades, became a master machinist, a tool and die maker, traveled the US, Canada, and Mexico as an engineer for a CNC machine tool manufacturer. My lifelong hobby was wood working. I retired at age 48 due to medical issues. Now, at 68, I am working on goals on my bucket list. I desire to build this ship while I still can. I don't know what time is left .... one year .... 5 ... 20, it's unsure, but I have life threatening issues along with other issues. Enough about me, now let's build a ship.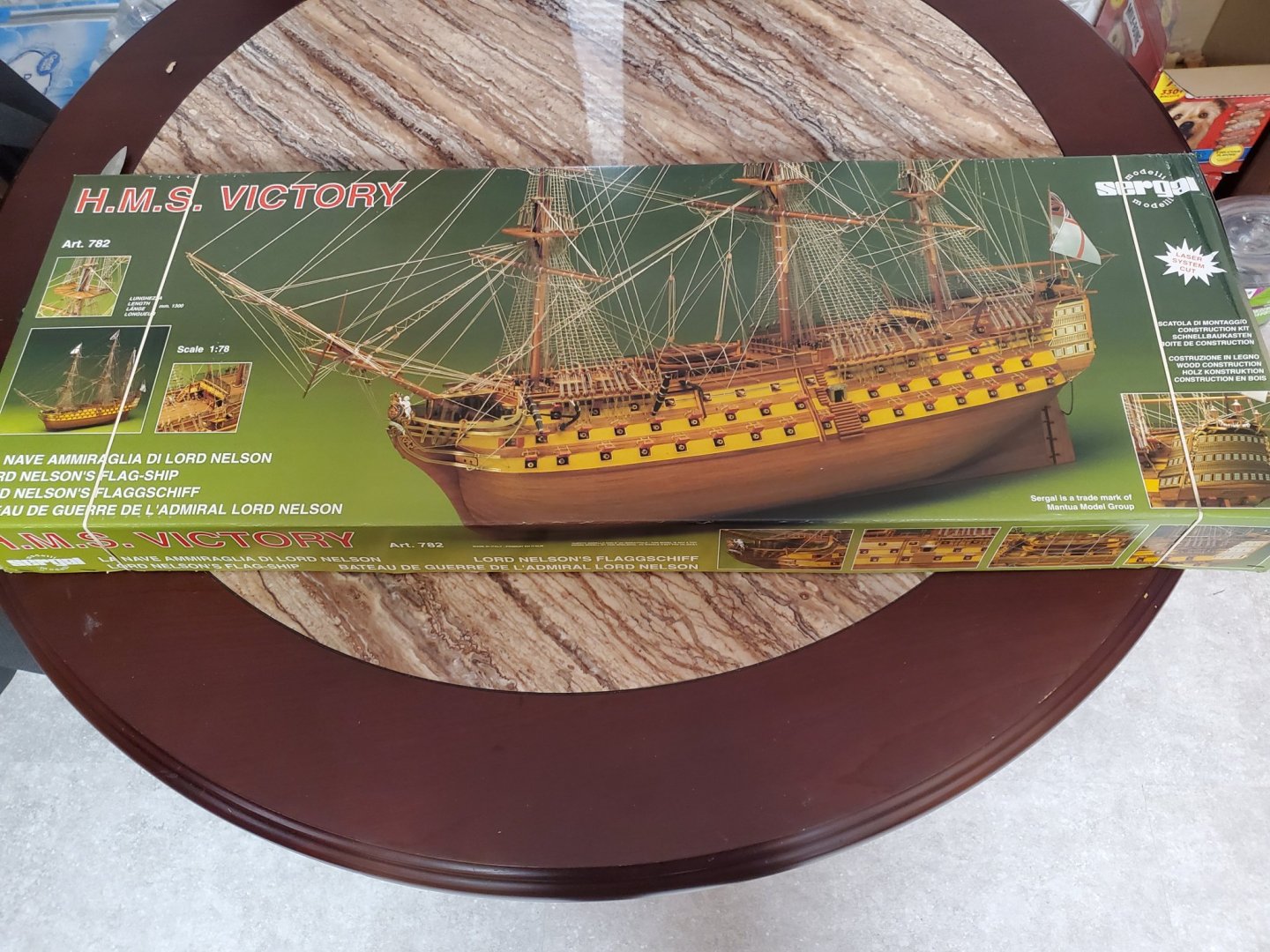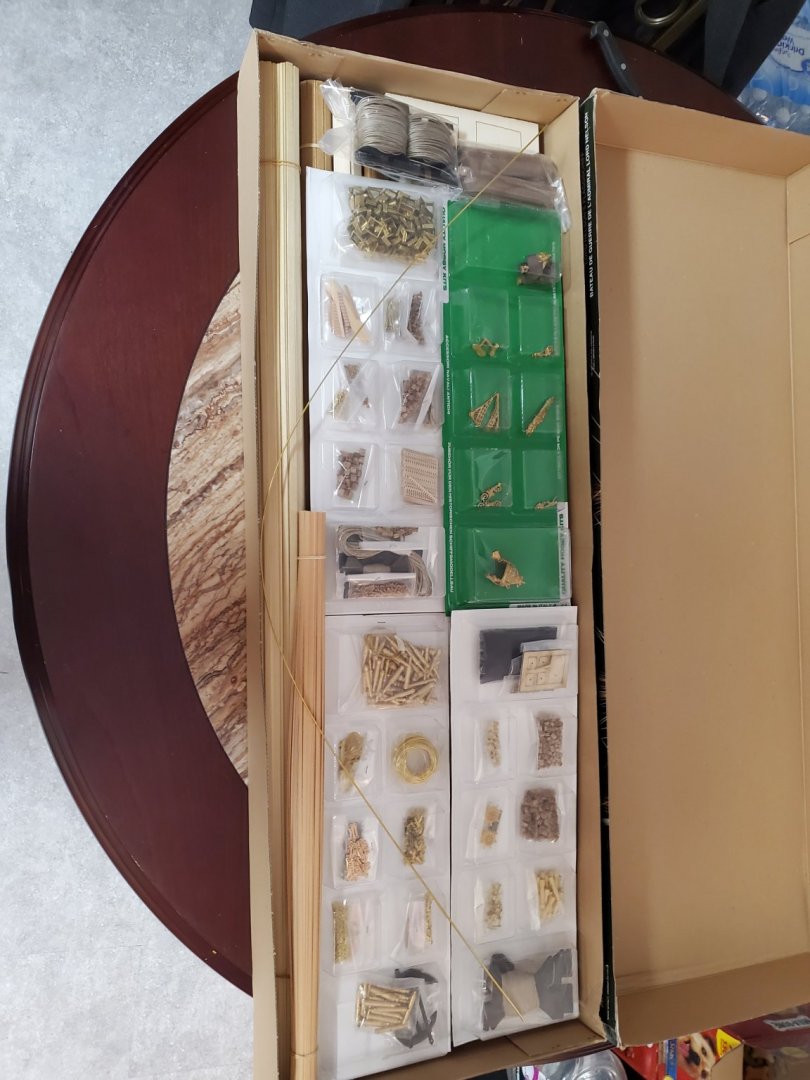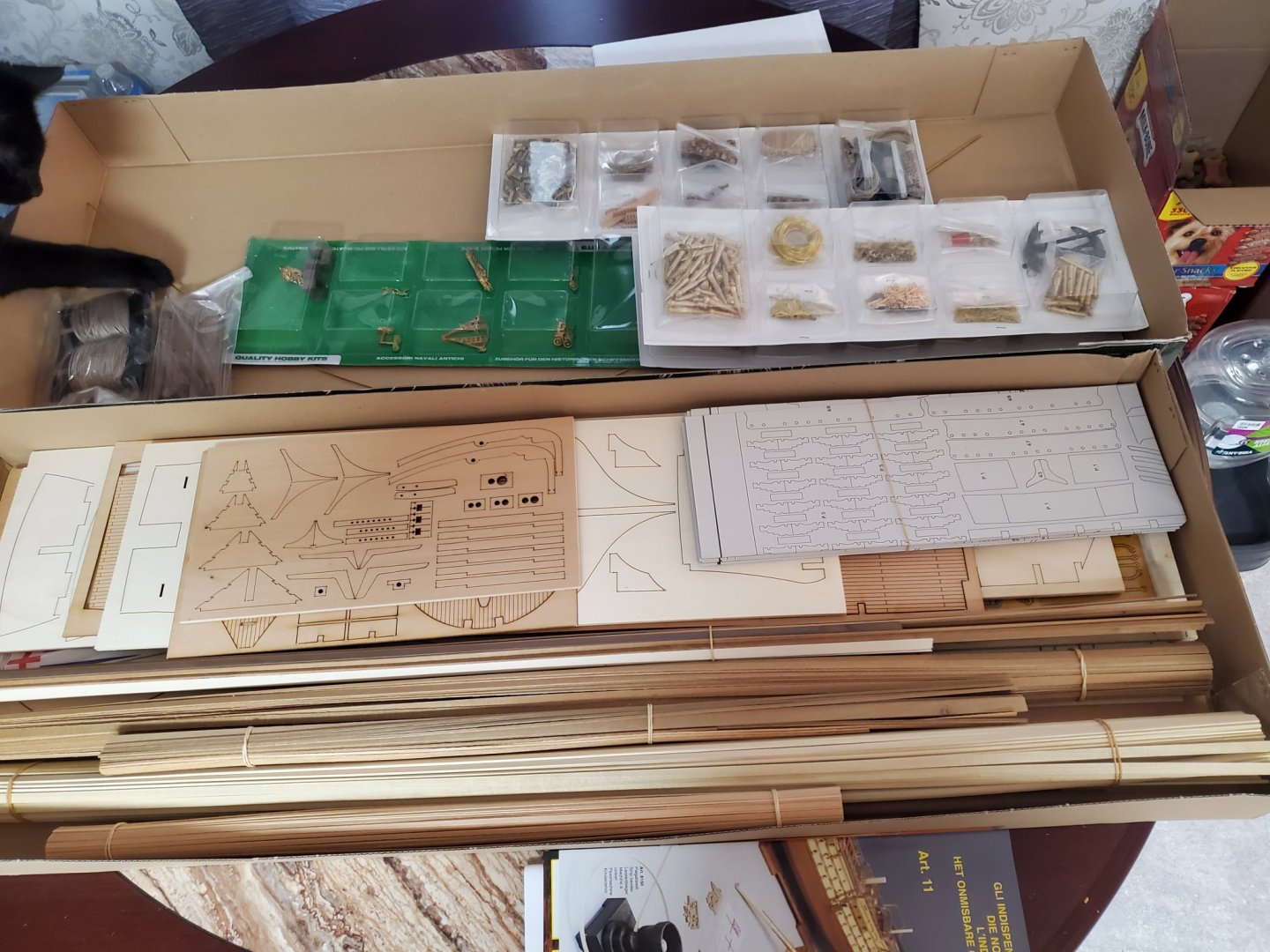 I recieved the Mantua Sergal 782 kit of the HMS Victory this morning. This was not the kit I wanted. I wanted the Billings Boats kit, but due to the difficult times now with this virus they are closed temporarily and my order could not be filled. The distributor was very helpful in getting this kit to me as a substitute. My reason for wanting the Billings was it provided the basics at a good price and I could replace the lesser quality parts with aftermarket and make the ship better detailed. I will be doing the same thing with this kit. I did have to pay an extra $72 for this kit. The Billings was $397. I have been studying McKay's book , The 100 Gun Ship, and finding sources for upgrades while waiting 2 months for the kit to arrive. I figure another $300 in aftermarket pieces will accomplish my goal, still being less than the Caldercraft kit.. and hopefully better.
Mark Frazier