After finishing the shrouds, I start the ratlines!
I have for a long time ... I also added the ladders (we do not see it very often on the models, but it was necessary to be able to climb somewhere ...)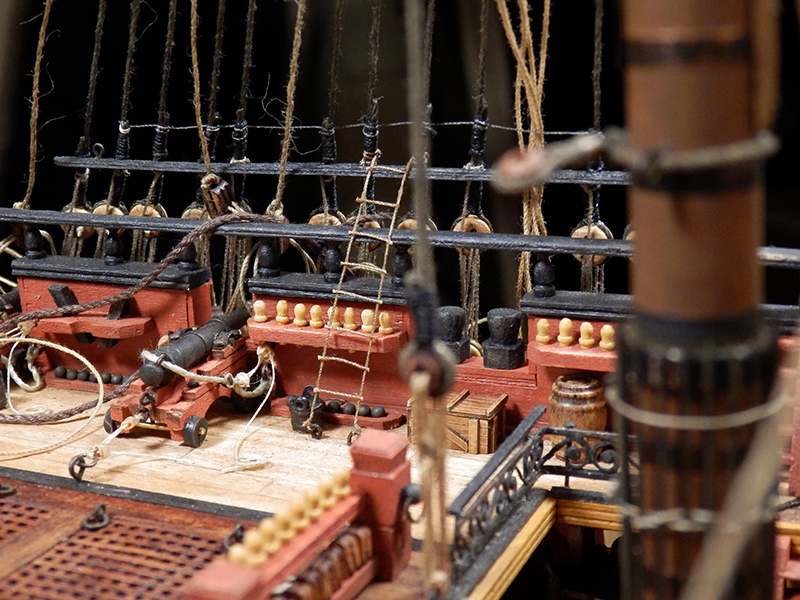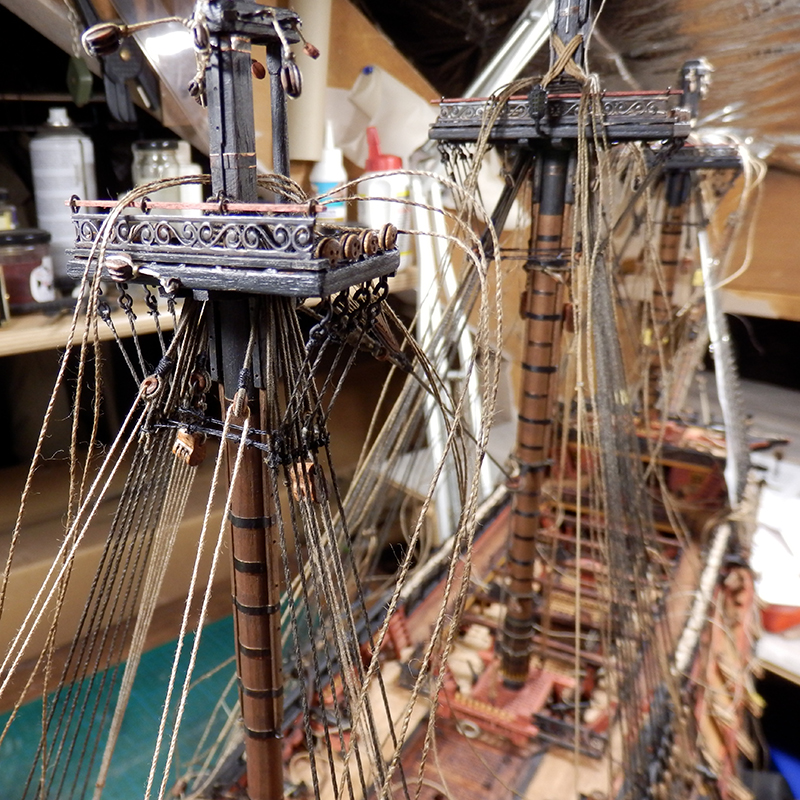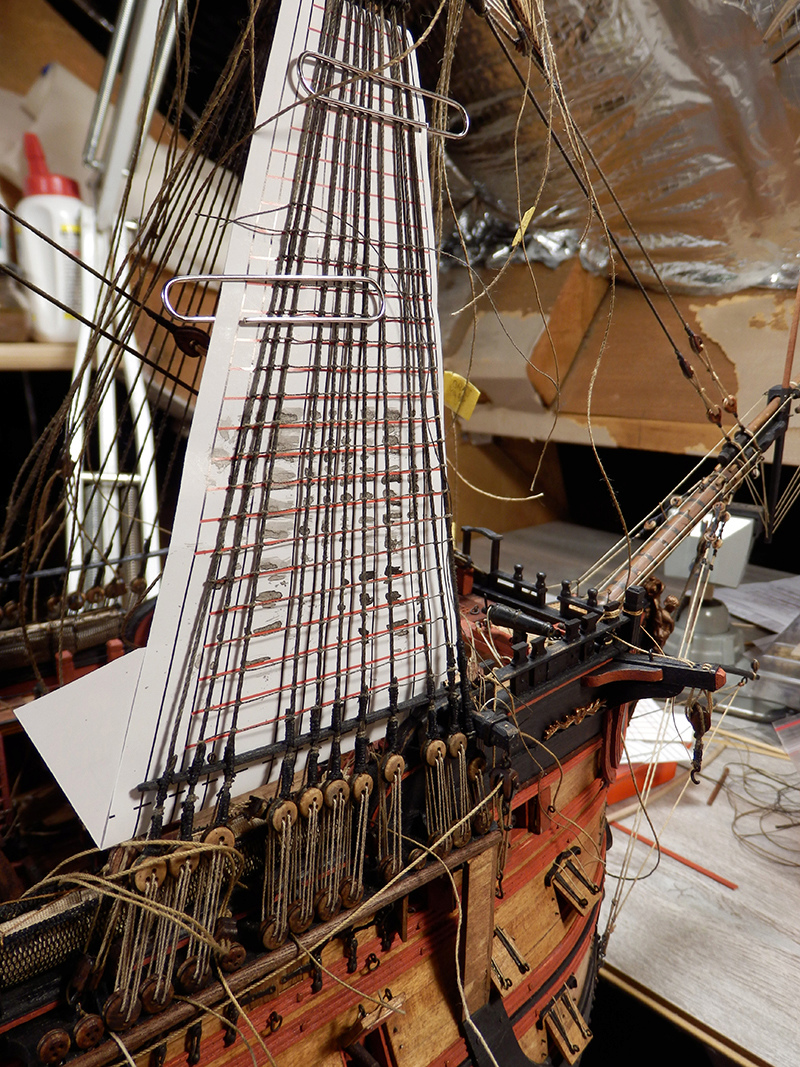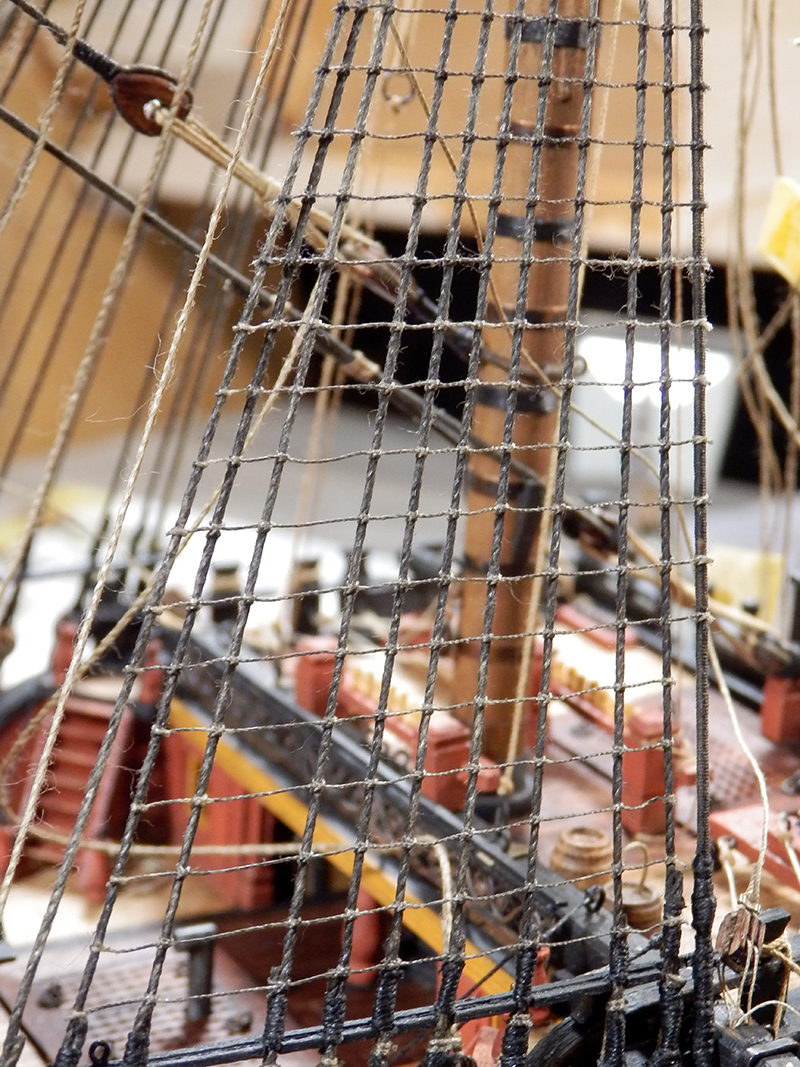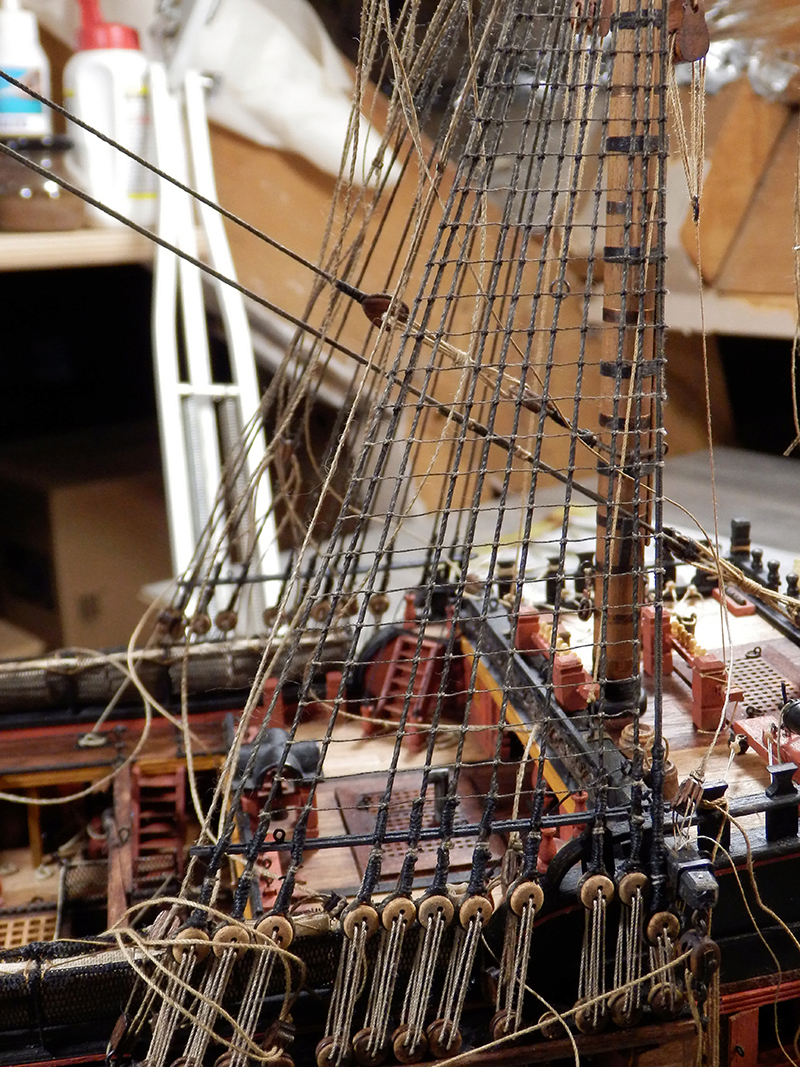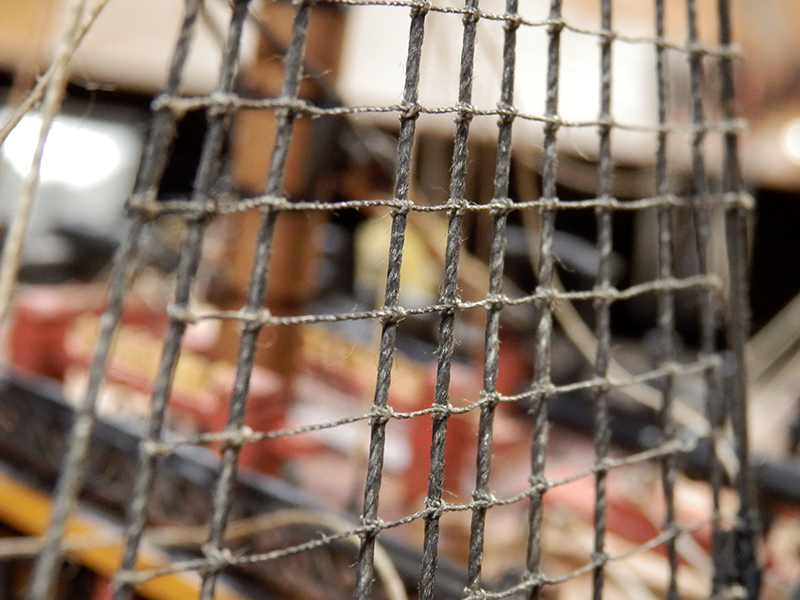 All ropes used are tinted: either with indian ink for stays and shrouds, or with a mix of bitumen/turpentine for usual maneuvers and stays.
It allows to have nuances and not a uniform industrial color ... I like it!
Well, I must admit that I add annoying permanently on this boat voluntarily!
Last edited: